Will DENT Wireless succeed and the DENT token price explode?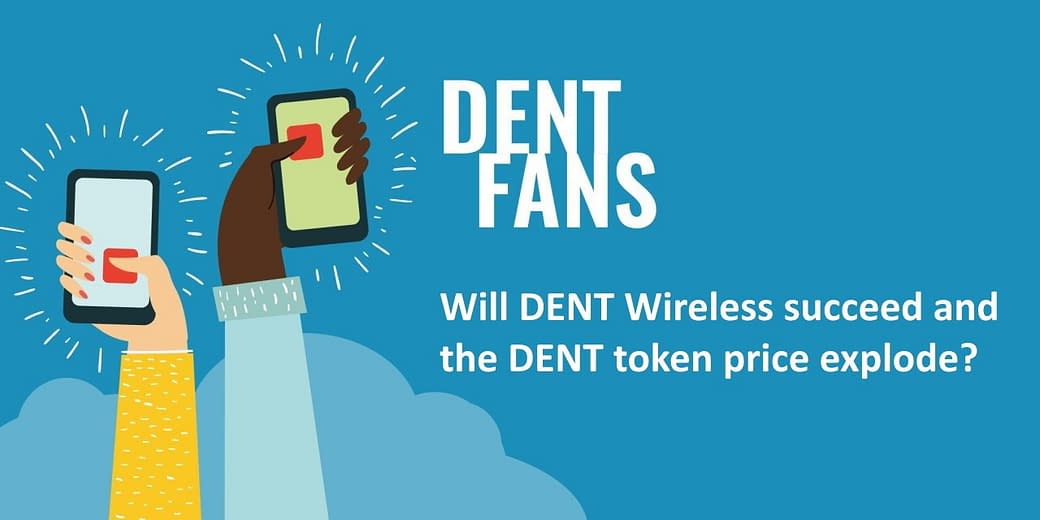 Introduction
In this article, I'll give the main building blocks for an overall business plan with strategic recommendations what DENT Wireless' management can (and should) do to succeed and where DENT token holders will get the rewards for their investments that allowed the team to build the business and the DENT ecosystem.
Or to say it in other words…
What are the key underlying factors that must be changed as otherwise the project will fail?
And with project, I mean the combinations of A) DENT Wireless as company, B) the DENT ecosystem, C) the DENT token usage..
Of course, to succeed, the team has to come with products and services that are competitive and fulfill a need or want in the market.
Therefore, I'll first look at the current products, and what should be improved to make them more competitive.
Of course, the focus lies on the DENT eSIM data plans.
However, for the DENT token holders, it's not sufficient that DW as company will succeed, but that the token will be used (more) inside the DENT ecosystem (without a fast velocity) such that the token price will rise in accordance with the higher token transaction volume.
So, the second section will be about how to stimulate the DENT usages and make it more interesting to use DENT (credits) above fiat payments.
Followed by an overall conclusion.
DENT Wireless' current products and sales
So far, DW has 3 main consumer products:
1) SIM top-up data and prepaid packages for 227 local carriers in 56 countries. As DW charges too high inflated prices (for both tradeable and non-tradeable packages), there are no real buyers who spend their money buying these packages. Only, DENT App users who got free incentives (either via referrals or via the Earn Tab), have "bought" these packages without spending real money.
Of course, if DW wants to sell these packages, they must lower the prices to competitive levels, and stop with the marketplace where DENT Exchange and App uses can trade in these packages and inflate prices.
For more background information about this topic, read this article What can DENT Wireless do to increase the transaction volume in 2020?
I find it a huge waste of time, energy, and money to spend millions of dollars to acquire 25+ million of DENT App users, but so far DW was not able to monetize these users.
On the contrary, DW scared them off with extremely overpriced products (for prepaid packages, often multiple times the nominal value that the local carrier charges). Remember, you can only have your first impression once.
And as the majority of these new users were acquired in the first half-year of 2019, it will be a hell of a job to reach out to them after 1.5 years of inactivity, and convince them to become a regular user/buyer.
2) DENT Global Voice. Well, we all know that only AB holders are using the free minutes, but that Voice minute bundles are not sold. The reason?
Partly due to unfamiliarity, but probably due to the fact that the caller still needs an internet connection (and in that case, he can also use WhatsApp or Skype), and that the voice bundles have a 90-day validity.
Solution: real pay as you go pricing model where people are charged per voice minute (and paying with DENT). So, after entering a telephone number (the App shows the tariff in USD and DENT, and the user confirms that the tariff is OK, and can make a call as long as sufficient DENT is inside his balance). Read the mentioned article in the prior topic for more background information.
Update: as per November 18, 2020, DENT App users who purchase the DENT eSIM data plans will get 10 minutes Free Global Voice Calling for each 1GB purchased.
3) DENT eSIM worldwide data plans. Again, real sales are minimal. Why?
We can blame Covid19 and wait for a social media marketing campaign, but I think that the current "proposition" of just one worldwide plan should be changed. I explained it all in this article Pricing strategy: What's the optimal eSIM pricing strategy for DENT Wireless?
Now, DW is targeting the worldwide traveler, but it should instead look at when someone has the need for additional data on top of his current local prepaid or postpaid data plan with his local provider.
So, let's analyze all competing factors into more detail…
In the ideal situation with respect to mobile eSIM data usage as seen from a customer perspective, a user will like all these options and benefits:
Multiple Carrier Coverage and Selection: a user has always access to mobile data via one of the available local network operators. Either the user gets automatically access to the cheapest and best local provider without having to switch from carriers or perform any actions himself. Or a user can select his preferred available local provider.
Platform and Technology Selection: for each selected carrier, a user can choose between different technology platforms as 2G, 3G, 4G, LTE, 5G (if applicable). The idea is that users can select their preferred speed and bandwidth.
Pay as you Go and Flexible payment options. A user has no contract, and pays as he goes with micro payments, where he can either:

buy a prepaid data/voice bundle with fixed coverage, size, and duration (data/voice credits).
buy a prepaid dollar or local fiat plan (dollar credits).
pay with DENT credits and ensures he has a minimum threshold of DENT.

Sharing Feature. A user can easily share his data/voice plans and (fiat/DENT) credits with other people and/or among other devices.
Data Savings. As much as possible, data is being processed locally at local rates by using smart technologies (examples explained below).
Cost Savings (lowest or competitive prices). A user knows upfront that he pays less than elsewhere while getting more benefits than elsewhere.
Users can sell unused data/voice. There is an easy to use marketplace where users can sell their unused data/voice.
Other Benefits. Loyal users will be rewarded with extra benefits (Afterburner Program). Users can earn discounts (i.e. free DENTs via the Earn Tab). Users will be rewarded for inviting friends (referral program). And the more a user spends upfront, the lower the relative prices (quantum discounts or credit system). And the more a user spends in total, the higher the cashbacks. Plus there are extra benefits for using DENT instead of fiat.
Optimal User Experience. Of course, all features and processes should work smoothly and easy to use, comes with clear instructions, and there is a helpful support team to answer all users' questions fast (live chat) in multiple languages. Plus an easy data monitoring and signaling feature. And the purchase process should have easy payment procedures and payment methods, etc.
Reliable and Trustworthy Supplier. People want to do business with businesses they know, like, and trust with excellent (brand) reputation.
So, let's look at these 10 points above and see what the current status is and what has to be changed to achieve the wanted situation.
How to improve DENT eSIM?
Ad 1-3: Country and Carrier coverage, quality selection, and payment options
We all know that DW has now just one worldwide plan, covering 80 countries, with 365 days validity in 5 sizes (1GB, 3GB, 5GB, 10GB, and 20GB).
If you'll read our article DENT Wireless' eSIM: What's the optimal pricing strategy?, you'll read about the reasoning why DW should as fast as possible introduce individual country plans.
But we want to go two steps deeper…
Besides 80 individual country plans, for each country, offer for each supported individual local carrier a separate data plan and if applicable…
where users can also select their wanted quality of the to be used platform (2G, 3G, 4G, 4G/LTE, 5G).
Of course, a lower quality platform with less bandwidth and speed, has a lower unit price.
So, this is how it works…
A user is in country A, he opens the DENT App and can see which local carriers are supported with all available underlying technical platforms. Now he can either buy a plan for that country where the app automatically selects the best carrier and switches from carrier if the coverage is getting worse. Or he selects a specific carrier with preferred technical platform.
Note: instead of buying a single data plan (for a country or specific carrier), we want that users can also opt for the Pay as you Go model option, where users pay for actual usages with their prepaid "fiat" credits or DENT credits.
Of course, this is the ideal situation, and the team has to implement several action steps to achieve this situation.
A relatively easy first step, is to start with the introduction of individual country plans with full Multi Carrier Support transparency. Hence, that the user can see which local carriers are being supported and which technical platform is used.
And if this introduction is done for one country at a time (for example the next 80 days, each day a country plan is being introduced), the marketing team can create awareness per country and take advantage of the branding and reputation of the supported carriers.
The marketing team can decide to introduce the individual local carrier plans at the same moment of the country introductions, or can do the same sort of cycle later (per country, all individual carrier plans are being introduced).
In the meantime, the developers can work on the pay as you go pricing model.
Ad 4: Sharing Feature
At the moment, a DENT App user can (via DENT Teams) either pool all his data with team members, or he can allocate and share a full X number of GBs with a team member.
This feature is rather unique in comparison to other global eSIM providers, and we really like it, but it can (and will) be improved further…
Think about allocation in MBs instead of GBs, and better management features.
As there is only one worldwide data plan, this is the only plan that can be pooled/shared.
If DW decides to opt for the Pay as you Go model, we would like to see a sharing feature for prepaid "fiat credits" and DENT credits. Hence, that usages of team members (or "connected" devices) are charged via the prepaid fiat bundle or the DENT balance of the team administrator.
Ad 5 Data savings
In the roadmap several features are mentioned to save data costs by processing data locally at local rates by using smart technologies break-out (local internet and IP addresses), traffic steering, circuit switched routing services, caching, nodes (GGSN and SGSN), and GPRS tunneling.
It's clear that if users can save data by using the DENT Apps by taking advantage of above mentioned technological features, that this feature is a huge USP for DENT eSIM.
So, no further recommendations on this subject, other than that the team should focus on these features, and if ready, let the world know about these benefits.
Ad 6 costs savings (price markup system)
As DENT Wireless is an Mobile Virtual Network Operator (MVNO) and has no own mobile network, it always has to give its users access to the networks of local carriers. Or to say it in other words…
DENT Wireless acts as middleman between the local MNO and the DENT App user who wants to use the local mobile network. Of course, the DENT App user pays DENT Wireless, and DENT Wireless has to pay the local MNO for actual (network) data usages.
In our article DENT Wireless' eSIM: What's the optimal pricing strategy?, we described why network cost prices are different in each country, and how this impacts the used sales price structure by each local carrier.
So, due to these price differences, and as other competing MVNOs also have to pay (more or less) the "same" tariffs to the local MNOs, to be competitive, DENT Wireless should base its own sales prices on the actual local cost prices as charged by each local carrier. And the easiest thing to do that, it by using a (competitive) markup percentage.
That said, if other MNVOs use data plans with short(er) durations, and a percentage (let's say 15%) of their users won't use all their data, these MVNO have an advantage over DENT Wireless where users spend more (or all) of their purchased data.
And as the margin is higher for these other MNVOs, they can lower their prices (with up to 15%). Of course, after this 15% "discount", on average, the user pays the same for actual data usage (as he "spoils" 15% of the paid data), but it's the presumed lower visible 15% sales price that is hard to "explain" to the public. Especially, because most users think that they can estimate their future data usages properly, and won't spoil 15% of unused data.
So, I really like the long 1 year validity, but it has to be seen whether the marketing can properly explain this benefit to the public as for example, if a user can buy a 1GB data plan with 30 days validity for $4.25, or the DENT 1GB plan for $4.99 with 365 days validity, which one will the user choose?
Ad 7 Users can sell unused data/voice
The DENT Exchange and Marketplace is technologically "ready" and can be used for the selling of unused data. But to allow selling of data of users of other providers, these providers need to cooperate with DW.
So far, except a small pilot program for Philippines, no other carrier wants to cooperate. It doesn't matter if the data is offered for SIM only enabled devices (data or prepaid packages) or for eSIM enabled devices.
By allowing users to sell their data, all data will be "spend", and the providers can't take advantage of "paid but no used data" anymore (see point above for the 15% example).
So, the selling of unused data is an "utopia" (even for DENT eSIM buyers). Also, why would you sell unused data and only get DENT in return (that you can only use… to purchase new data)?
I liked the original idea of DENT becoming the next Uber or AirBNB for unused mobile data. But this model failed as telcos don't want to cooperate, and even didn't want to sell prepaid and data top-ups to DW.
Now DW is just an MVNO startup. And you can argue whether or not it is "smart" to spend any more time by trying to create and set up a marketplace for selling unused data for DENT eSIM users only.
Before looking at the remaining points, let's first look at the targeting…
The team now primarily focuses on the international (business) traveler, but…
When does someone need extra data?
if you have no (or bad) connection with your local provider (backup service and taking advance of Multiple Carrier Coverage).
if you have used all your local (monthly) data (secondary data provider).
if you are traveling abroad to avoid high roaming charges (primary data provider for abroad).
Hence, DW should also focus on situations 1 and 2 with clear focus and transparency about Multi Carrier Support (mention all supported carriers and quality), and individual competitive country and/or local carrier plans. And/or a real pay as you go pricing model where users are charged per MB used per individual carrier (and used technological platform as 2G-5G).
Plus, as DW has that awesome sharing feature, it should target laptop/tablets/wearable owners who can easily connect their devices without having to create a hotspot (and having their smartphone in near distance). And all those other situations where Teams is interesting like a parent who wants to share data among his family, and businesses who share data among staff (plus want to have a backup provider).
So, DW's competitive USPs and focus should be on:
Optimal local coverage (with flexible multiple carrier support that allows users to select preferred carrier).
Shareability (among people and devices).
Cost/data savings by using superior technology (as local breakout, caching, etc.).
[maybe] Selling of unused data if other providers allow their users to share/sell unused data.
[maybe] Other telco services to compete with local carriers such that DW can offer full-service plans (telephone number, voice, SMS, data) where users won't need to have a prepaid or postpaid plan with their local carrier.
Besides looking at all the ideal features as from the end user's perspective, it's also important to look at market segments (consumer vs businesses), type of devices (IoT/M2M, smartphones, laptops, tablets, wearables), and distribution channels (Gigastore for resellers, Cloud Stack Platform for MNVOs – more about the distribution channels in the conclusion below).
Unfortunately, we don't have any information about these subjects other than a few lines of text in the roadmap.
Ad 8 Other Benefits as Referral Program, Afterburner, and Offer Wall
I will discuss the role these features can have in the DENT ecosystem to stimulate the DENT usages in the next topic below.
Ad 9-10 User Experience, and Supplier Trustworthy
In our post about DENT Wireless' marketing, we highlighted What's the difference between marketing and selling? and how "unaware" people first have to know about the eSIM benefits, and thereafter about the DENT eSIM data plan benefits.
Just to recap the conditions that have to be met before a user can and will purchase a DENT eSIM data plan:
The user needs/wants additional data on top of his current post- or prepaid plan in case of bad or no connection, out of local bundle/plan, or while abroad (to avoid international roaming costs).
The user needs an eSIM enable device.
This device should be unlocked.
The user should know about eSIM in general.
The user should know about the DENT eSIM data plans.
The user should download the DENT App, and buys an eSIM data plan from within the app.
The user prefers DENT eSIM above other suppliers including his own local carrier (hence more benefits to use DENT eSIM and worth the time and energy to sort this all out and switch from provider).
Maybe, you think this list is trivial, but especially, the step that a potential new user should know about DENT is important and a necessary condition.
And the "Know" has to be followed by the "Like" and "Trust" before a potential new user will buy any of DWs products.
Throughout this website, you'll find many recommendations for the team to improve the Web Presence, to start an affiliate program (for serious influencers and referrers who want to be paid out in cash), improve the referral program, improve the website (with more blog or news articles, and more landing pages), become more transparent (f.e. about supported eSIM carriers), how to contact the team (with whom is responsible for what and how you contact them for marketing, partner, reseller, etc. questions), improve support with faster replies (live chat), improve social media communication (get rid off the current "arrogant and unhelpful" Telegram Group moderators, and replace them with support staff who really want to help people), have an AMA for the community…
And everything to improve the current average 3.3 Google review rating of the DENT Apps.
(And if you analyze the bad reviews, it's rather simple, most of them relate to people who didn't get their referral credits, complained about the fact that the Offer Wall was closed, complained about the too high prices, and bad support. All can be easily solved, and the support team (should have in the past and) can try to "reply" to new bad reviews with helpful and "clarifying" answers).
Besides, the 3 main consumer products, you can see the DENT Exchange and Marketplace as another "product".
Click on the links to see our recommendations about how to improve them.
In essence, DENT Exchange is technologically working fine, but there is currently no need for a marketplace for selling the data and prepaid SIM top-ups. These packages are directly offered by DW and are used ultimately by DENT app users. The trading only inflates the prices as traders want to make an income, and DW could easily sell these packages to the App user directly.
The DENT Exchange engine for the DENT/BTC pair is only used by a handful of traders, one top employee (with extra privileges, how unethical?), and DW itself.
The automatically bought "necessary" DENTs in case users pay with fiat has no real meaning (other than that the packages are being allocated to the right user but this can be achieved otherwise) as DW purchases these DENTs for themselves, and can sell them immediately (very fast token velocity).
The net effect is nihil. This procedure has no upward price pressure on the token price or any other benefit for DENT token holders or DENT app users.
Due to the restrictions as daily ($1k) and monthly withdrawal limits ($5K), fact that you can only trade in DENT and BTC and can't step out into fiat or stable coins, and fact that the top employee is the only one who can withdraw unlimited DENTs and has a huge advantage above regular traders (and even knows when DW is selling released tokens from the war chest, and manages to buy these too cheap, and make a nice arbitrage income), I would no one advise to use DENT Exchange to trade in the DENT/BTC pair.
OK, now we have competing products, all the wanted extra features, improved website, and better communication, etc. What about…
The DENT ecosystem and how to stimulate DENT usages
Well, now there is no benefit to use DENT instead of fiat. On the contrary, if a DENT App user buys a DENT bundle (with USD), there is a markup (of 13% up to 21%) on the actual DENT token market price. (Read this report How to stimulate DENT usages for more background info)
Of course, DENT App users who purchase DENT credits have committed themselves to buy DWs telco products in the future. So, the more credits are bought, the relatively more extra credits a user should get. Just like other global eSIM providers do with their credit system (for example with RedteaGo you can purchase a credit bundle for $100, but you'll get $150 value in credits).
To stimulate DENT credits even more, DW can introduce the "rule" that DENT App user can only use DENT credits for micropayments (below $5.00 purchases).
And DW can introduce a DENTback program (cashback paid out in DENTs) for all purchases no matter what payment method is used, and where users who pay with DENT can even get a higher DENTback percentage.
These simple steps will increase the utility and the purchase power of the DENT token (and DENT credits).
DW can use the current war chest to finance the extra DENT credits and save valuable DENTs by stop leaking them (see my article about DENT leakages).
What about the new Earn Tab 2.0?
Well, it is a disaster. The switch to Offertoro, with the daily video rewards of just 53 DENTs (30-50-80 series) is simply too low. Nobody wants to watch a video for 10-30 seconds (and using data) with a reward of just $0.01 per day.
And the other options to earn free DENT as downloading apps, playing games, or answering questions in surveys, are just not popular and interesting enough.
This program used to work great at the start with 10s of millions of DENTs being earned by DENT App users.
Today, the country with the highest incentives (referral and earn tab rewards) in the last 24 hours, Turkey, has less than 50K DENTs (yes, less than $9.00 of rewards).
So, this is not "DENT Earn 2.0" but "DENT Earn 0.3".
Very disappointing, and no contribution at all for the DENT ecosystem. Let alone, that this feature is not open for iOS users, and in many countries for Android users.
What about the referral program?
The highest referral amount is just 100 DENTs. Are you really going to invite a friend for getting less than 2 dollar cents as reward?
That said, referral campaigns as the "free 5GB for both you and your friend" are great (but for 90%+ of the current users not applicable as they have no eSIM enabled device).
What about the AB program?
Only for users who like the free voice minutes, it's still interesting. There are just a handful of traders left (so the AB trading discount on DENT Exchange is meaningless), the extra referral and daily video watch rewards are not interesting anymore (getting a maximum of 2 dollar cents instead of 1 dollar cent but therefore you have to deposit 10M DENT tokens).
Let alone, that this program is only accessible for Android and DENT Exchange users, and not for iOS users. And people who do not have access to DENT Exchange, can't withdraw the deposited tokens outside the DENT app and can only be used for new data purchases.
Hopefully, the announced "data benefits" as part of the Afterburner Program will be interesting enough for user to deposit (more) DENT into the AB Vault, but at the moment, (on average) users are withdrawing more than that they deposit.
To summarize, the current referral, Earn Tab, and AB Program are less interesting than before, and are almost not being used anymore by the users of the DENT ecosystem.
So besides the few left users who use these, and the few left traders in data packages who need some DENTs, there is no actual need to use DENT.
So, we can conclude that the DENT token is not an utility token unless there will be better and more reasons to use DENT.
Or to say it in other words…
At the moment, the DENT token has no value and is worthless for most of the DENT App users, and there is no need to keep the DENT token either to use or to invest in.
Conclusion
So, we know what should be changed, but the question is "Will the team make these changes or not?"
Of course, there are other solutions but as DENT token holder, I don't feel comfortable with the current situation.
And although we did see some progress with respect to product features (as data sharing/allocation in Teams) and new marketing options (the 4 new models: redeem code, scanner, data referral rewards, affiliate program, and different referrals between eSIM and SIM users), I want to see some more progress into the direction as explained above.
But the problem is that the management doesn't communicate with us.
Yes, there is this new roadmap. But there are many questions unanswered. We made a list of all our AMA questions (and that list is even not complete).
We don't know if the team commits to a worldwide plan only. Or will introduce individual country (and/or carrier) plans. And if the long 365-days validity is set in stone, or that data plans will be introduced with shorter durations?
And it doesn't matter if the team sets up a Gigastore and will attract resellers as long as the main products are not competitive. On the contrary, as resellers also want to make a margin (think about the traders in the data packages), it's also possible that the consumer prices have to be (too) high, and other global eSIM providers who just sell directly to the consumer can instead use lower prices. (Explained into more detail in this report DENT Gigastore for resellers and API test)
So, we have no idea whether or not the management will follow our advices. Of course, we don't need all details, but as DENT token holders, at least we want to know how the future DENT ecosystem will look like and what the team is going to do to support DENT usage more.
Without competitive products and properly working DENT ecosystem where users are "happy" and "stimulated" to use DENT inside the system… the project is doomed to fail.
For me, the project has too many uncertainties. After 40 months since the ICO, there are still no competitive products and no real sales.
So, how can we trust the team that they will concur the mobile data market with excellent products with lots of real buyers and a DENT ecosystem that benefits us all (DW, DENT App and DENT Exchange users, DENT token holders, and preferable local carriers as well)?
Yes, the team is building and developing, but I want to see some real sales (or ad income), and users who want to buy, keep, and earn DENTs.
The team has spend more than $60M by using and selling tokens from the main company wallet, to set up the current ecosystem and acquire 25M+ users.
But was it worth the investment if they can't monetize these users, and have built an ecosystem that is not being used (and in the meantime is giving away company DENTs to the wrong people)?
As it is clear that the marketing team failed so far to acquire paying customers, there is still hope that, some time in the future, they will create competitive eSIM data plans that will actually be bought by real customers.
And there is the hope that DW will succeed with setting up new "distribution channels" for resellers, MNVOs, or any "business partner" who wants to sell (or give away as bonus) eSIM data plans by using the DENT eSIM Developer API portal, and/or the Cloud Stack Telco Desk.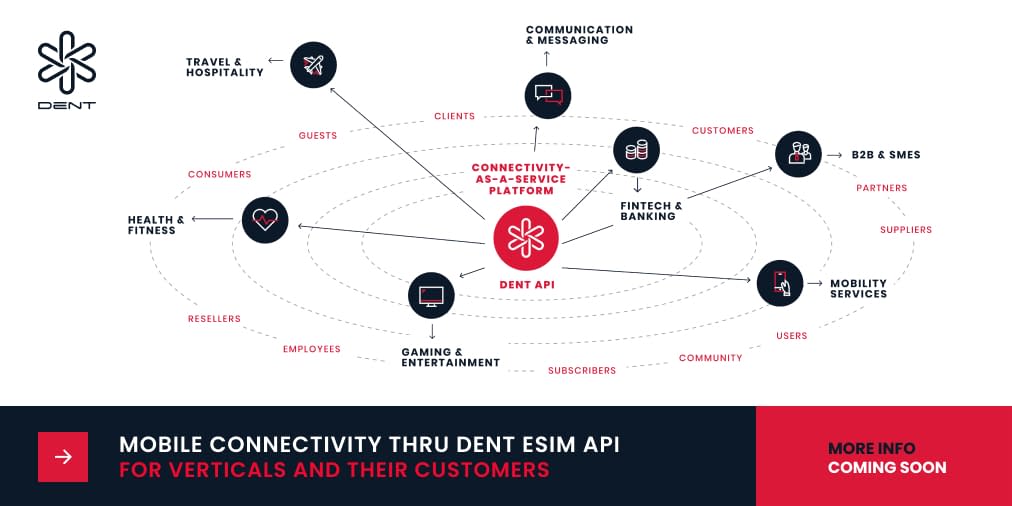 The fact that now any business with an app can integrate the DENT APIs to create eSIM user-profiles and sell eSIM data plan (bought in the DENT Gigastore) is very promising.
Especially, if additional APIs will be created for (all) DWs own internal developments like:
the Samsung Blockchain payment integration,
the TEAMs allocation and sharing features,
the Data Savings features,
combo data/voice bundles,
Redeem Codes and Ticket Scanning,
easy auto-installation for Android and iOS devices (and via QR Code for tablets, laptops and wearables).
[upcoming] option to sell unused data on a marketplace,
[upcoming] embedded telephone number on eSIM.
And as far as I understand, these "partner businesses" can fully operate under their own private label. With no need for their clients to install the DENT App first. On the contrary, all features will be integrated in their own apps.
However, after looking at the beta DENT eSIM API portal source documents, the current status is that the API for these "resellers" currently "only" exist of the tools to automate some of the TEAMS features as to automatically create an eSIM user and eSIM profile, add an eSIM data plan, and to send out the email with activation instructions and QR Code.
So, what processes can be automated by the current API?
A reseller can sell from within his own app (or website) eSIM data plans to his own users. The reseller uses his own regular payment system. After a user purchases a data plan, a new eSIM user profile will be created, and the data will be automatically allocated to the new user (dedicated or pooled balance) via the API.
(Note: inside TEAMS otherwise the pooling and sharing allocation has to be done manually by entering the new user name, the email address, and the number of shared GBs. The API does this now automatically)
Hence, this new user (client of the reseller) doesn't have to download and install the DENT App, and has no access to all extra DENT App features as the AB, Earn Tab, Voice, TEAMS (sharing), and selling of unused data.
Or to say it in other words, at the moment, the reseller can offer his clients only the basic mobile data plan without all the extra DENT App features.
Of course, these partners can buy all the necessary data in bulk in the DENT Gigastore, and split these data any way they want in smaller sizes.
Hopefully, in the future, not just for one worldwide data plan, but for many different data plans with distinctive components for coverage (worldwide, regional, country, single/multiple carrier support), data/voice combos, sizes, and validities.
So, it's possible that DW will fail with the marketing themselves, but still can be become (very) successful with these "B2B solutions" where others do the marketing and selling, and DW is the provider of "eSIM as a Service" and "just" selling (bulk) data via the DENT Gigastore.
And as this market will become very competitive and price-sensitive, of course, the more combined purchase power DW and its API users will get, the lower the prices that local carriers will charge them per GB. A win-win for both DW and its partners.
However, it all depends on whether DW can attract new "resellers" who want to sell the basic eSIM data plan and can offer them a decent profit margin.
So far, we don't have any information about the progress and route DW will take with respect to these distribution channels. It's all speculating about what eSIM services will be offered and to whom?
And I don't expect the team to become more transparent about these "roadmap" items until the moment of actual release.
On the contrary, I expect the team to inform their token holders with even less information…
As I expect the team to sell all remaining DENT tokens that are still in the war chest (the main company wallet) to be sold as soon as possible with as target before July 1, 2021.
(Current status as per January 1, 2021: still 12.5B DENT tokens to be sold)
Where after (I expect) the team will communicate something like this…
"All tokens are now in circulation, we have implemented the whitepaper and (adjusted) roadmap items, i.e. built the DENT ecosystem, to the extend that was obtained. Now, the DENT token is primarily the utility token that can be used within the ecosystem. We won't come up with a new roadmap and will stop communicating with DENT token holders about our progress and upcoming roadmap items except when new product or services will be actually released."
Anyway, this was my last contribution to this website.
I don't expect to write new articles as long as the team doesn't answer our (AMA) questions or becomes more transparent (especially) about the "tokenomics", what the team will do to stimulate and increase the DENT token usage.
For me, the risks/rewards ratio as a DENT token holder who wants to have a high positive return on investment, is simply not in balance (due to the high uncertainty). Hence, I sold my DENT tokens and wait for better times.
I'll reconsider to step in in case of:
The team introduces country/regional eSIM data plans or a Pay as you go pricing model with competitive pricing. (Reasoning explained in this post What's the optimal pricing strategy?)
The DENT tokenomics will improve. DW should stimulate the DENT tokens and credits usage more. At the moment, as a DENT App user there is no reason to buy DENT tokens/credits. On the contrary, DW charges a premium on the market price (i.e. conversion rate) and penalizes DENT credits buyers. Click the tokenomics link to see how the team can stimulate and improve DENT usages.
The war chest is (almost) empty as until that moment, the team will keep on selling DENT tokens on the market with price pressure effect.
The transaction volume in DENT transactions will increase where many participants will actually use the DENT token (and not just DW buying related DENTs for users who paid with fiat).
Where at least 2 out these 4 conditions should be achieved.
As usual, do your own research. This is not an investment advice.