DENT Wireless Marketing: referral and social media marketing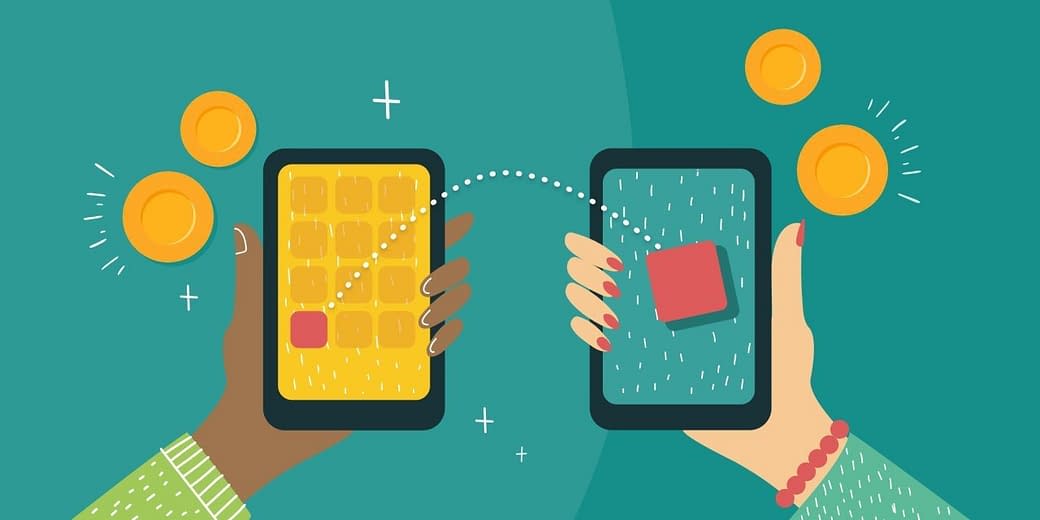 Is DENT Wireless' prior referral marketing strategy still effective? What are the negative effects caused by referral marketing and how to overcome them?
This article was originally written in May 2020, the first part describes DENT Wireless's referral marketing strategy from start to that time. We analyzed the effectiveness of the strategy, described the negative effects, and made recommendations about how to improve the marketing strategy.
The team took these up and the developers build several new marketing tools all being launched in September and October 2020.
So, please read the first 16 paragraphs as how the situation was in May 2020, and read the new paragraph 17 that describes all new marketing tools as being implemented in and as per the situation in October 2020.
DentWireless' Prior Marketing Strategy (for data and prepaid top-ups)
The marketing team uses "Referral" (word of mouth) marketing as the main marketing method.
"Referral marketing is the method of promoting products or services to new customers through referrals".
I don't think I have to explain this concept as all of you have seen it in practice… but in short…
The referral amounts of Dent are set per country and are adjusted over time based upon marketing tactics. But always both the referrer and the new user get free DENT as a reward. This is how it works… By increasing the number of free DENT for a specific country at a specific time period, the marketing team tries to stimulate users to invite friends (or the opposite by decreasing or stopping the incentives amount, to calm them down).
This way of getting new users onboard was very effective. The team learned a lot about how to implement referral marketing fast and extremely successful by just starting the campaign with some ads, where after the viral effect will take over and can run by itself as you can see in this tweet…
Especially in the period January-May 2019 (after the release op the new DENT Apps and opening of DENT Exchange to get a quick start), the marketing team rewarded referrers and new users with the highest number of free DENT (while increasing the user base with 10+ million new users).
Thereafter, when the circulation supply hit 70 billion DENT (May 2019), the marketing team could give away less free Dent for referrals (as the funding should now come primarily from business income – and not just from the "war chest", i.e. the main company wallet with tokens not yet into circulation).
So, from that moment, besides a "small" amount taken out of the "war chest" each month, "earned" DENT should be used to give away as referral bonuses. (Note: the income comes mainly from selling new data/voice packages and from advertising, i.e. Offer Wall income).
So, the number of new users is still increasing each month but at a slower rate.
Below the graphs of the growth in users over time and the growth in circulating supply…
The Positive and Negative Effect of the Referral Marketing Strategy
Besides some social media marketing activities, the marketing team didn't spend much money (or DENT) on other marketing activities. So, the team has been rather successful with this referral marketing strategy as there are about 25 million verified and registered DENT App users.
But at the moment, the referral marketing isn't that effective anymore (see the flattening curve)…
During the last 16 months, (for my country) I have seen DENT referral amounts from zero up to 6,000 per referral. And that's the same for all countries. There is no consistency. Influencers or users who want to invite a friend, do see different referral bonus amounts over time, resulting in complaining about not getting them or getting "too low amounts".
I know the marketing team wants to stimulate referring during some specific marketing campaigns. And especially if a new country is added to the product matrix, I can understand the temporarily higher referral bonus amounts.
But here is the thing, the DENT price token price is currently so low that even 2000 DENT as a referral reward is worth only $0.40. Let alone, if you'll get just 100 DENT as referral bonus (the current bonus for my country), that's peanuts and no stimulation to invite friends (for me it's just ridiculous).
Also, giving away free DENT (to new users and referrers) has some negative effects as well.
Freebie seekers and non-paying users
First, new users get DENT for free. And in the early days, they don't have to spend "real" money to buy a data/voice package as they got sufficient (free) DENT. And in case they don't have enough DENT, most users won't use them at all, or try to get additional free DENT by referring other users and/or getting Offer Wall rewards. Only a very small portion of users actually buys extra DENT to get the wanted package(s). Hence, over 95% of DENT App users are inactive users or "freebie seekers" who haven't and will never spend any real money. Especially, if you take into account the…
High "inflated" Data/Voice package pricing
Secondly, as side effect by getting DENT for free, users "don't care" about the price they pay for a data/voice package as long as they can pay the packages with free obtained DENT.
This effect is self supporting as DENT App users can only spend their DENT inside the App (by either buying data/voice, or depositing in the AB Vault), and they can't withdraw them or use them in other ways.
Plus, at the moment, data/voice trading is dominated by (a small group of) traders who instantly buy packages from DENT Wireless the moment new packages are released (at the cheapest price possible). And as traders want to make an income, they sell these packages for higher (often non-commercial) prices.
This process is even "accelerating" the moment the number of available packages is decreasing (less supply equals higher prices). Or in case a "whale" trader buys up all the available packages and can set his price as high as he wants (as there are no competitors left who can offer the package for cheaper prices).
I do understand that "it's a free market" dictated by supply/demand… but as long as the supply is limited and (new) users can get free DENT as referral/rewards bonuses… users will accept higher prices as they got the DENT for "free". So, there is no downward price pressure on the DENT price that users have to pay for tradeable data/voice packages.
But think about this unwanted negative aspect… as a new user you'll pay more for packages traded on DENT Exchange in comparison with purchasing from your own telco. Do you think these users will come back (after the first free buying) and use real fiat or crypto for additional packages and want to overpay?
Of course not…
Active user base vs total user base
DENT Wireless has a user base of 25 million users, but only a very small portion is actually using the app (or DENT Exchange). The active users base consist out of:
A small group of influencers who refer "friends" and get free referral Dents.
A small group of packages traders on DENT Exchange.
A small group who claim rewards by daily watching video ads (or other Offer Wall activities).
A small group of users who did deposit DENT into the AB Vault to get free voice minutes (or other benefits as extra rewards or lower trading fees).
A "test" group of eSIM testers of users who got the 1 GB free worldwide (or Spanish, Australian data plan) joiner bonus.
A small group of users who buy the few data/voice packages that have competitive prices.
And that's it…
My educated guess about the actual number of "active" users?
Less than 1% is active, so we are talking about 250,000 users at the highest.
How do I know this?
Well, just look at the daily "purchase" volume on DENT Exchange in the DENT/BTC pair. As most of the transactions are visible in this pair. (The moment an App user buys DENT with fiat directly from inside the App from DENT Wireless, or a referral/reward DENT is given, then DENT Wireless buys the necessary DENT on DENT Exchange)
Last week, the daily average volume was about 20 million DENT per day. But in better times it was 100+ million DENT.
But even at 250 million DENT a day, and you'll divide that by 5,000 DENT (as I use for the average package value – in reality it's higher), then you'll end up with a maximum of 50,000 potential users.
So, my 1% estimation is probably at least 5x too high, but you got the idea now.
The effects of the current marketing strategy on the DENT token price
Well, as described above… the current referral marketing (and free rewards) strategy leads to inflated data packages prices, so you can speak about "inflation" of the DENT token. Or to say it in other words… you can buy less mobile data with your DENT as the package prices in DENT are increasing all the time (at least above the local currency prices you would otherwise pay to your local carrier).
So, less purchase power. Hence, the DENT token decreases in value.
But the current marketing strategy also leads to lower transaction volume than could be achieved if prices were more competitive. Because…
Why should you come back and buy extra packages if prices are too high?
Also, as another negative side effect, regular users won't promote (invite friends) as they don't see the benefits themselves.
Only a small group of "influencers" who take the time to "exploit" this model will stay active, often resulting in "fake" or new "freebie seekers" who won't spend any money in the future.
So, a waste of time and energy resulting in "negative reviews", lower adoption and lower DENT token price.
Negative effects of the Offer Wall rewards?
Although DENT Wireless gets a net income from these advertisers (income exceeds the given free DENT rewards), again users get free DENT with the same negative effects. Hence, you can ask this question…
Should DENT Wireless continue with the Offer Wall taken into account the negative effect of the inflated prices?
Besides the surveys and other Offer Wall tasks, especially the daily video rewards are popular among the DENT App users.
You know, those users who spend daily 30 seconds to watch a video ad and get 100-200-400 DENTs in a 3 days circle.
I really like this concept as users can earn free DENTs to lower their purchase price (or to deposit the DENT incentives into the AB Vault), and DENT Wireless gets advertising income. A win-win situation.
It's also a unique feature that distinguishes DENT Wireless from other telco providers who don't have this feature.
Also, the Offer Wall can "easily" be expanded with all kinds of other offers where DENT App users can earn free DENT by performing tasks. Think about partnerships with third parties (multinationals) who give away DENTs as a bonus if you'll try out (i.e. buy) their products. You know, campaigns as "buy 12 pieces of toilet paper and get 1000 DENT for free".
So, the problem is not the Offer Wall itself (as DENT Wireless get paid by advertisers, and users like it), but the fact that DENT App users can only use the DENT incentives inside the DENT App. And that DENT Wireless "allows" the prices of mobile data packages and prepaid top-ups to go up.
And that can be avoided with sufficient supply such that prices can be kept at the desired level.
This brings me to the…
Negative effects of the Afterburner Loyalty Program?
Actually, I really like this program as it's a great way to reward loyal users (and/or investors). And it's a great way to increase the purchase power and lower the token velocity, hence could potentially lead to higher DENT token price.
But for me it makes no sense to allow "freebie seekers" to get these benefits "for life" while they would never spend any real money, and DENT Wireless is making costs every month.
My "complaints" as described above are primarily related to the "tradeable" data and prepaid top-ups. For these products, the current referral marketing model is not optimal.
Recommendations and tips to change the current Marketing Strategy
What we (as token holders) want is:
Satisfied users who become customers and pay for the products, are repeatedly buying products, are true fans of the products and services, and promote the DENT Apps (and DENT Exchange) to their peers. Therefore we need…
Sufficient supply and competitive prices.
A better referral marketing system.
So, what would I advise the marketing team to change?
Let's start with the…
Referral marketing system and bonus types
In my opinion, new users should always get a "deal" as first-time user, and referrers should always get a decent referral bonus. In that case, referrers can "give away" the deal, which makes it easier to "convince" friends.
The marketing team can come up with all kinds of deals, but I prefer a deal where a new user at least has to pay (a small) amount of dollars (or any local currency).
So, think about deals as:
Pay 1, Get 2. (f.e. for eSIM: get 2GB and pay for 1GB, or get 3GB and pay for 1GB).
Coupon Code of X% discount, only usable for first-time purchase.
Combo deals. (f.e. get Free voice minutes if you'll buy mobile data).
Future discount coupons. If you'll buy now, you'll get a discount of X% on any future purchase.
Cashbacks or better "DENTbacks". If you'll buy now, you'll get a certain amount of DENT (to be spent on next purchases).
So, what about a decent referral bonus for the referrer?
Well, that depends on what kind of user you do refer. A freebie seeker who never spends any money is "worthless", while a new user that spends every month $10 is worth at least that $10 as referral bonus.
So, instead of just giving free DENT as referral bonus for any new user, maybe we should consider to only give bonuses for new customers who actual pay for products.
But what kind of bonus?
There are several options to reward referrers:
Give DENT as bonus.
Give free products as bonus.
Give Discounts or Coupons.
Give USD (or local currency) as bonus.
I prefer options 1-3 for referral marketing, and I would only consider option 4 in case DENT Wireless wants to setup an affiliate marketing system where affiliates get paid in dollars based upon actual sales (a percentage of sales value).
Again be creative, but one option is that the referrer gets the same benefits as the new user. So, for example the same coupon code, or a free product. Hence, if a referrer refers a new user who buys 1GB (and gets 2GB), the referrer also gets 1 GB for free.
But I'm sure the marketing team can come up with lots of options.
Referral Marketing vs Affiliate Marketing
I see referral marketing as the little brother of affiliate marketing. While referral marketing is a way of rewarding referrers who act on a small scale, affiliate marketing comes in place as the referrer refers a large(r) number of new users/clients and does it as a means of income.
As it's kind of a business, the affiliate marketer makes costs to build a tribe of followers. Think about content marketing (writing blog posts, publishing videos, a review or comparison website), social media marketing, email marketing, and/or advertising. All with the purpose to attract prospects (traffic) and leads them to the DENT products and gets rewarded for either the lead or the sale.
Of course, due to the higher numbers, an affiliate marketer wants to get paid out in cash (fiat or DENT token), where a DENT App user who just invites one or more friends, will be happy with a (small) bonus or discount.
At the moment, there is no affiliate program, only the referral ("invite a friend") program.
However, if the team wants to get a better "web presence", it should start an affiliate program as most comparison or review sites (or social influencers) just won't include the DENT products on their sites, or post about them without such an affiliate program.
And this affiliate program can be very simple…
For example, a Binance affiliate gets a 20% commission of all trading fee income Binance generates from the referred new user.
DENT Wireless can do the same and give a commission for all "in-App purchases".
The commission is preferable in DENT (but can also be in fiat). The system only has to verify if the user has been referred or not, whereafter it calculates and allocates the proper commission (via a smart contract) automatically.
The management team just has to decide what commission percentage they want to use, and how long they want the referrer to be rewarded with the commission (for live, for 1 year, or any other suitable time period).
For regular referrers, the commission can be paid out automatically inside the DENT App of the referrer by adding it to the DENT balance. This amount can't be withdrawn to an external wallet (just as the current referral system).
But for "serious" affiliate marketers, there should be a way to withdraw the DENT outside of the DENT App. (For example, this can be done via a simple support request)
So, a very simple affiliate program. A program that is suitable for both the regular referrer and the professional affiliate marketer. And this affiliate/referral program can even replace the current "referral system".
So, should the marketing team stop with giving away free DENT as referral bonus?
(Update: in our post Status of Liberation of the Mobile Data Market as pursued by DENT Wireless, we did a poll about this question)
No, It's just the mindset:
Don't give away DENT for free anymore as referral bonus for "nothing", i.e. referring a non-paying new user.
Don't focus on getting as much new users "on board", but on getting (paying) customers.
And "pay out" referrers/affiliates based upon the actual transaction volume of the new user (commission percentage of sales).
Recommendations with respect to inflated data packages prices
Of course, if DENT Wireless can get enough supply, and/or can get telcos on board of the trading desk, this will lead to price pressure and ultimately competitive prices.
But, this isn't the case at the moment.
And as long as the marketing team is giving away free DENT as incentives (referrals and rewards), traders can set prices higher and users will pay these too high prices (as they'll use the free DENT).
So, either the free DENT should be stopped (see prior recommendation) or the traders should be halted. (And of course, DENT Wireless should not sell initial packages itself at non-competitive prices)
How can traders be halted?
You can think about restrictions in the number of (individual) packages that can be bought. For example, traders/users are allowed to only buy 1 package of a certain type (or another maximum number of 5, 10, etc.).
Or the team could increase the transaction fee for sellers. The current transaction fee is a small 0.1%. But if this fee will be increased to for example 5%, it's less interesting and more risky for traders to "trade".
On the other hand, the traders who will take the extra risk, will set their prices even higher to compensate for the extra costs. But at least DENT Wireless is getting some extra income, and it probably slows down price increases as traders won't buy the (small number of available data packages) at the ask price (i.e. lowest offered price in the orderbook) to immediately set the price a little higher.
But still, these possible restrictions are maybe not sufficient.
In that case, DENT Wireless should consider to "de-list" some or even all tradeable packages from DENT Exchange. If you allow just a few tradeable packages, DENT Wireless can keep the prices of the related products low. Hence forcing traders to set their pricing in line with the non-tradeable packages.
This is a "hard" decision and traders won't like it, but what's more important: Satisfying just a few traders, or satisfying all your 25 million users?
Note: de-listing will lead to lots of complaints, but if DENT Wireless offers an adequate time period in which traders can sell their "stock", and DENT Wireless is also willing to buy those packages for the same price as they earlier sold them to the traders, some traders will lose, but overall it's a good "exit" method.
As a result, now DENT Wireless becomes the only "supplier" of all (initial) mobile voice and data products (DENT Wireless's own products as Global Voice and eSIM, plus all data and prepaid top-ups from supported carriers).
So, DENT Wireless can set all the prices as they like (i.e. competitive) and they can offer all kind of deals not only for their own products but also for the supported carriers. Think about the described deals above. Hence, making it also easier to be more creative and give other bonuses than just bonuses in DENT.
As a result, DENT Wireless should only allow DENT Exchange users to trade only in "unused" data (and not in primary packages). If you think about it…
The new feature of allowing to sell unused data, leads by definition to new market participants (DENT App users) who bring in new supply. While the release of new packages by DENT Wireless doesn't lead to new market participants.
With the current trading of mobile data, prepaid top-ups and voice, all these products are brought initially on the DENT Exchange market by DENT Wireless, who can also sell these products directly to DENT App users. Hence, no real need for traders (the only leftover reason is that DENT Wireless can sell all packages in bulk at once, instead of having to wait until all packages are sold individually).
Recommendations with respect to extra DENT tokens coming into circulation
Well, I can't change the fact that almost 18.3% (18.3B tokens) of the maximum token supply (100B) still has to come into circulation. Sooner or later, DENT Wireless will use these tokens for expanding the business and ecosystem.
The current status is that about 600-800 million tokens are coming into circulation each month. So, with the current "speed", it will take about 2 years before all tokens are into circulation.
Mikko, CEO, has recently said that he expected all tokens to be into circulation somewhere in 2021. So, somewhere in the next 19 months. Hence, a little faster than current "speed".
And it really doesn't matter for what reasons DENT Wireless will spend the remaining war chest. Until now, DENT Wireless uses the DENT mostly to attract new users (and of course for regular business expenses).
I hope that with this document the marketing team will spend these released tokens in another way as explained above… such that we can get rid of the inflated prices.
Sub Conclusion and Summary
DENT Wireless has been rather successful with its referral marketing strategy as there are about 25 million verified and registered DENT App users.
But at the moment, the referral marketing isn't that effective anymore and leads to some unwanted negative effects as:
Huge Inactive User Base.
Inflated data packages prices.
The "wrong" active users.
Missed transaction volume (non-returning users).
Lower DENT token price.
Especially with respect to the upcoming eSIM marketing campaign, it's important to re-evaluate the current referral marketing strategy.
So, let's going more into detail about…
Marketing with respect to the eSIM launch
First, let's recap the progress with respect to DENT Wireless's eSIM launch for the last 5 months:
December 17, 2019 – February 2020: Beta testing eSIM.
February 7, 2020: eSIM Live.
February 21, 2020: Introduction DW's eSIM product with "1GB for 1 Dent" Spain campaign.
March 4, 2020: Discounted eSIM pricing with fixed USD rates (1GB=$4.99, 3GB=$12.99, 10GB=$39.99). Together with "1GB for 1 Dent" Australia campaign.
March 18, 2020: Easy eSIM registration (onboarding) via partnership with G + D, plus free 1GB worldwide plan marketing campaign (4 weeks campaign ended April 15th).
April 29, 2020: direct USD purchase option in Dent Apps for buying mobile (eSIM) data.
May 5, 2020: Introducing Worldwide Data Plan (as the only option instead of 50 different country plans).
May 20, 2020: Introducing Teams (data pooling) feature for eSIM data plans together with a 1GB free "team captain" joiner bonus campaign.
September 3, 2020: expansion of number of supported eSIM countries from 50 to 75 countries.
So, it's easy to see that the team "struggled" with the 50 individual country data plans and pricing and switched to the "One World, One Operator, One GB, One Price = #DENT" marketing strategy.
In the last months, DENT Wireless was also focusing on getting the onboarding process as easy as possible with 1) the easy QR code registration technique and 2) the easy USD dollar payment feature. (And 3) upcoming new feature of split payments where users can buy products by paying partly in DENT and the remaining part in dollars).
And this focussing is probably the reason that the eSIM introduction and adaption isn't going as fast as we want to see it happen.
We only see small steps at a time without mass marketing and sales.
But I think we now can conclude that the eSIM product is ready and the onboarding process is easy enough to start to concur the world…
And of course, the team will keep on introducing extra features.
Think about the already announced integration with Samsung Blockchain Wallet, split USD/DENT payments, adding more eSIM countries, team allocation (set data cap per team member instead of pooling total data), selling unused data, own telephone number (number portability), and other (Web) App features as trading features.
And who knows what's in the pipeline?
And remember, this data pooling feature is one of the benefits of using DENT Wireless's eSIM… one data plan that you can share with your friends, family, or connect/use on all your mobile devices, and even can use to sell unused data (or to lower costs by sharing cheaper larger plans).
But there are more eSIM benefits…
With the competitive "fixed" pricing of 3 worldwide data plans, "long" 365 days duration, easy onboarding process (even without having to use DENT Apps), awesome DENT App (with features to earn DENT and lock them in the Afterburner to get more loyalty discounts and free voice minutes), and regular marketing campaigns to get 1GB for free or just 1 Dent (as starter or joiner bonus)… DENT Wireless can compete with any other eSIM supplier.
The way the team introduced this "Team feature" again indicates that it has a strong preference for referral marketing.
And to be honest, the marketing team did an excellent job by getting 25M verified users onboard mainly by using referral marketing…
So far, DENT Wireless had 3 eSIM introduction campaigns with the Spain and Australia "1GB = 1 Dent" promotion, and the free 1GB introduction (as part of the G + D partnership and easy QR code onboarding process).
The result… DENT Wireless got some new eSIM users, but so far it didn't result in a follow-up of "mass" new sales.
So, why is this "same" eSIM referral strategy less effective in comparison to the free DENT campaigns targeting traditional local SIM card users?
Well, of course, partly due to the fact that eSIM is relatively unknown, and only "some" top and high-priced mobile devices are yet eSIM enabled.
So, let's specify the question about marketing into…
Should DW continue with referral marketing or switch from marketing strategy, or at least add some other marketing "tactics" as well?
I really like the referral marketing concept and the viral effect it can have as new users do share the message among their friends, who will do the same, and the message is spread like a virus.
But this "viral effect" is multiple times lower for eSIM "messages" as someone who has no eSIM enabled device won't share "the message" further to his friends (especially in developing countries where most of the people don't have "expensive" mobile devices).
And although some fans will use the TEAMS feature and invited friends to use some of his data, I don't think this becomes a common practice and goes viral.
So, we need "smart" referral campaigns for eSIM with viral potential…
One possible new marketing campaign could be…
Invite your friend and get both 1 (eSIM) GB for free.
So, that you get 1GB for free if you refer someone with an eSIM device who installs the App and will get 1GB as an introduction bonus.
Or…
Every new eSIM user can buy 1GB for $1 and the referrer gets 1GB for free.
Or…
Every new eSIM user can buy the 1GB data plan for $4.99 but he gets 2GB, again while the referrer gets his free 1GB.
In all the above examples there is a "push" to get 1GB for free as the referrer, and the new "eSIM user" gets either 1GB for free, or a discount for the first-time usage.
This way both referrer and the new user will benefit (the best way to let it go viral).
So far, my remarks about referral marketing.
What about other marketing tactics?
Besides advertising on the 3 major "traffic generators" Google (Adwords), YouTube (Video ads), and Facebook (including Instagram), I like the "free" traffic that you can get by using them.
So, for Google/YouTube it means SEO, and getting as much "web presence" as possible by
creating content yourself (Blogs, Content on Website – I mentioned this before about "telling your story" and "education" as part of your marketing strategy).
content created by others with backlinks to DENT Wireless' URLs.
Now, DENT Wireless has almost no web presence at all. You can't find DENT products on eSIM comparison sites, on mobile device suppliers (like Apple), inside Reviews and Blog articles, YouTube videos (explainer and reviews), and any web URL that discusses eSIM (info + products).
For Facebook (and other social media platforms as Twitter, LinkedIn, Instagram), this means at least a more (inter)active strategy with more interesting and shareable content.
And preferable content that can go viral as contests, quizzes, surveys, and the above-mentioned referral campaigns.
Just to give one example…
Start a viral campaign/contest where people get DENT rewards for performing tasks as sharing content (sweepstakes and rewards campaigns).
And yes, of course, these kinds of campaigns can and need a "head start" with some small initial advertising on the common social media platforms.
So, I think you all agree about the possibilities, but we don't see any progress… at least not with respect to "web presence", on social media, and via advertising.
And yes, we all "know it better" and "want to see more marketing", and we can "ask for it" hundreds of times in the Telegram Groups, but I think we have to wait until the first half-year of 2021, as then in accordance to the new roadmap, DENT Wireless will..
Launch a new world-wide marketing campaign, targeting travelers in international markets.
Launch eSIM Promotions on Facebook, Snapchat, Instagram and on Twitter.
But I hope we'll see in the near future at least some of my proposed "marketing improvements" as described above.
---
Update: a recent discussion inside our DENT Fans Telegram Channel.
What's the difference between marketing and selling?
The difference between marketing and selling is really simple…

Selling is all about the product or the service.
It's all about the features, the advantages, the benefits.
It's all about the price, the terms, the guarantee, the offer really, right?
Selling is when you're talking about the product, and selling is something that you typically do when you are talking to a prospect who knows what it is that they want, and now they're trying to decide between your product and a competitors.
Selling is when you are showing that prospect, or attempting to show that prospect, why they want yours versus any other.

Marketing is about the obstacle in front of the prospect…
The prospect's pain…
The prospect's desire…
The prospect's need…
And marketing is about showing the prospect what is the best option for them, and doing that through education.
Peter Drucker: "The job of marketing is to make selling superfluous, to make selling unnecessary."
So, for the marketing team there is a job to do… education about eSIM.
This explanation of the differences between selling and marketing is a general one, suitable for "every type" of (info) products. Hence for any problem solved with a solution by an (info) product.
For marketing, it's essential that you properly determine which level of awareness your specific prospects are:
Unaware of Problem, Solution, and Product.
Only Problem aware.
Solution aware.
Product aware.
For example:
Are your prospects aware of the problem that your product or service solves but not aware of the various products available to them?
Are they aware of their problem and aware of the different products in the marketplace?
Are they aware of their problem, the available products, and your solution as well?
Of course, you can argue that most people just want mobile data anywhere they are for the cheapest price with "good" quality without barriers as lost of data due to expired duration.
But what I'm talking about is the awareness around eSIM.
What are the problems that eSIM can solve?
Think about… avoiding high roaming costs and easy installation (without having to buy and install a physical SIM card anymore, and installation from any place "upfront", before you even arrive at destination).
And at the moment, most people don't even know what eSIM stands for and what the benefits are (and the problems it solves).
So, my advice is to do more about the awareness and "eSIM education" by explaining what the differences and benefits are in comparison with a traditional SIM card. Hence, what problems and pains eSIM can solve.
In this early stage of adoption, it's necessary to inform people about eSIM.
And if you can explain the benefits the best… people will also buy your products as they trust you. (Think about what will happen if DENT Wireles's webpages have a Google rank #1 for searches as "What is eSIM?")
And in that case, I repeat the words of Peter Drucker "The job of marketing is to make selling superfluous, to make selling unnecessary."
But of course, with the addition of our USPs (Unique Selling Points) as:
Worldwide coverage.
The long duration of 1 year.
Team Members (data pooling).
Sending data plans to friends (DENT Messenger).
Selling Unused data.
AB Loyalty Program.
Earning free DENT (via referrals and Earn Tab rewards).
So, to summarize.
It's not about focusing solely on USPs, but on…
How will the team reach these "unaware" people with eSIM capable devices and can explain to them the benefits of eSIM (awareness), followed by explaining DENT Wireless's unique proposition and USPs.
Just to clarify the concept of "eSIM education" a little better.
People don't like to be sold, but want to have freedom of choice and the idea that they make the decision themselves based upon logical reasoning.
So, people only will buy from vendors who they know, like, and trust.
That's common "marketing wisdom".
For me, before I buy something, I look at the company behind it.
What's their mission?
Why should I buy from them?
Do I like and trust them?
And by having a unique mission, or proposition in the market, a company can win the battle in comparison to other vendors who offer the same type of product (even at lower prices) but are just "product focussed".
So, that brings me to DENT Wireless's unique mission:
"Disrupting and liberating the mobile data market (by using blockchain)"
Or to say it in other words…
Everyone on this planet should have the opportunity to buy, sell, send, and share mobile data without any barriers and at the cheapest price possible.
(Note: recently expanded with DENT Global Voice Calling by using VoIP, i.e. mobile data)
And by explaining how DENT Wireless wants to achieve this, it will give them a lot of trust among prospects, users, and clients.
And one part of this explanation or "education" relates to avoiding high roaming costs for (business) travelers using their mobile devices abroad. Of course, now possible with eSIM.
So, education and explanation of how DENT Wireless is realizing its mission is a critical part of the "like and trust" factor before people will buy from them.
And that's what I mean with marketing (or "telling your story"), and why it's important to "educate" people about eSIM.
I think the marketing team can and should do more with respect to "education" in general on their website, and the same should be done for each (new) product the team is offering.
It's not enough to just "mention" the main benefits, but the team should explain that it's another step in achieving DENT Wireless's mission to disrupt the mobile data market.
That said, our goal (DENT Fans) is to give DENT Product users and Token holders all the information with no stone unturned. So, at least, this education can be found on this website (as long as it's not on the DENT Wireless' official website and communicated).
And as real fans, we will share content about DENT Wireless and the DENT products to increase the web presence, and be more visible on social media.
---
Update (October 17, 2020): 4 new marketing campaigns and tools
Since the writing above, the marketing team has launched 4 major new campaigns:
Trial marketing campaign with Indonesian consumer goods company.
In this trial pilot that has been announced but is still not active, buyers of a certain consumer product will get free data/prepaid packages. (Note the pilot starts with a maximum of 10K users which can be extended)
This is how it works…
"You go to the supermarket in Indonesia, purchase a specific product, scan the receipt with the DENT Android app (Yes, we added a smart scanner into the app), and then if the receipt is valid, you get a mobile data package."
To "let it work", the consumer goods company has to "invite" the buyers via a specific link that opens up a newscard in the DENT Android App that "opens up the scanner". This newscard is only given to 10K users.
As we don't have the invitation example and only see some screenshots of the scanner, it is maybe a little difficult to understand how it technologically works. But for a user it's easy. Download the DENT App and scan the purchase receipt, and the user will get free data.
The good part for DW is that with one campaign they sell 10,000 data packages in bulk to the multinational.
So, this trial is a tailor-made campaign that can easily be expanded with this multinational but more important if the invitation/scanning mechanism works as supposed, this campaign can be used by many multinationals all around the world.
As Mikko, one of the founders, explained: "We have made the system so that the reward could basically be an eSIM top-up too, or minutes or whatever product in a campaign is required."
Or to say it in other words, this new invitation/scanner marketing campaign can perfectly be copied for any other "bulk" marketing campaign where a multinational will give away free data as an incentive for their buyers to buy one of their products (or spend an amount of X).
Besides the bulk discount, why is this campaign for the multinational so attractive?
Because the rewarding is done automatically via the DENT App (and invitation link), and the multinational doesn't have to "deliver" the bonus themselves. The multinational just buys a huge bundle of free data packages (with a discount) from DW. No costly delivery expenses. Hence, a win-win situation for both DW and the multinational.
Why would the multinational choose for DW instead of the local carrier?
Of course, the local carrier can give the same kind of bulk discount, but probably he can't deliver the free data automatically via an App as DW now offers as service.
2. Redeem codes (for free product giveaway's or product delivery)
The redeem code is a unique code (16 digits) that can only be used once by a DENT app user who enters the code as first into a special field in his or her "My Accounts Tab". After the code has been entered, the system activates a certain telco product offered by DW. The redeem codes can both be used as a give-away or for the "delivery" of a paid product either by DW or by third parties (API has been built).
Redeem codes for example can be used by a travel agency (air flight company, hotel) to give away when a client books a flight ticket or hotel. Together with the ticket or hotel voucher, the client will get the redeem code.
Probably, you can think about many other companies who want to give away free data and who will do the delivery themselves as it's not that difficult to send your client a unique redeem code (as part of the product delivery process).
3. New referral campaign "Invite your friend and get both 5GB for free"
We wrote a separate article about this promotion. It works like this…
If a new potential DENT app user clicks on your referral link, and buys his first eSIM data plan, both the new user and the referrer will get automatically 5GB free data.
With these new type of referral marketing campaigns, the marketing team can now make a distinction between DENT App users with an eSIM enabled device and users who don't have such a device.
And yes, this means that both will get a "different" kind of referral link.
So, now it's possible to reward eSIM users for example with both free data plus free DENTs, while the non eSIM will only get free DENTs.
And very important, rewards can be given in case of downloads of one of the DENT Apps, but also in case the new user actually makes an in-app purchase.
4. New Affiliate Marketing Campaign with Bunq
This new partner deal works as follow…
DW promotes bunq via this announcement. And all new and existing bunq users who have downloaded the bunq app can get 3GB eSIM data for free if they click on the deal link (as part of a list of bunq deals as part of the money savings module) and download the DENT app and become a new registered user.
The link on the bunq deals list is an affiliate link such that DW rewards these new DENT app users with a dedicated and tailor-made joiner bonus, i.e. 3GB free data in this case. But for other partners, the joiner bonus can be different. It can be a joiner bonus with free data, free DENT, a combo, or extra rewards the moment a new App users purchases his first product.
Hence, a great way to attract new partners and big affiliates and give them tailor-made affiliate and joiner rewards.
Hence, we can conclude that the marketing team has introduced some of our earlier recommendations and has now a new arsenal of promo materials.
Referral Marketing via existing DENT App users with distinction between eSIM and SIM users where inviters and new users can be rewarded with either DENT, free data (or other DW's products as Global voice), or a combo. Not just for downloading the app, but users and referrers can also be rewarded for the first in-app purchase.
Affiliate and Partner Marketing via partners where new users can be rewarded with either DENT, free data (or other DW's products as Global voice), or a combo. Not just for downloading the app, but also can be rewarded for the first purchase. And "affiliates" are rewarded with "cross-promotion" by DW.
Sponsor and Promo Marketing where consumers who buy products in a shop can scan their purchase receipt to get free data (or other product offered by DW).
Redeem codes where partners can give away these codes as promo. Or can sell these codes as reseller.
Of course, DW can create campaigns with or without partners (referrers, affiliates, businesses). So, by either doing the marketing for the campaigns themselves (as for example with the standard free 200MB eSIM data joiner bonus), or letting partners (also) do the marketing.
That said, we still like to see a "general" affiliate program for bloggers and review/comparison sites, and other "publishers" who will get rewarded in cash for bringing in new leads and sales (instead of being paid in DENTs or free data).
And the only thing "missing" for the social media campaign is a sweepstake or giveaway campaign where users can earn DENT for all kinds of social media tasks as posting on their FB timeline, Twitter, YouTube, email invites, etc. The more social media action the more DENTs can be earned and either people share a campaign for "free data for new users" or a "sweepstake where users can win prices". You know those campaigns that go viral and that everyone shares.
So, overall, the marketing team now has the tools to concur the market.
That said, I don't think the last 2 campaigns with Bunq and the "5G for you and your friend" are perfect ones.
Last 2 campaigns analyzed into detail
Bunq campaign:
A Bunq user can get 3GB for free for just downloading the DENT App (while other new regular users only get 200MB).
But what makes this Bunq use so special in comparison to regular new prospects with eSIM enabled devices?
Yes, as Bunq users are using their banking App, so you can say that they know how to download a mobile app and use the app for online mobile purchases and financial transaction.
However, is this sufficient to qualify them 15x higher by giving 15x as much free data?
I have my doubts.
Furthermore, what's the average period a new user will do with 3GB?
Well, the average monthly mobile data usage worldwide is about 3GB per month. And let's assume that the "average" Bunq users has a monthly postpaid 3GB subscription plan with their local provider (in the EU as most Bunq clients live in the EU).
When will a Bunq user use the DENT eSIM data?
Of course, when he is getting out of data with his current monthly plan. Either, locally, he reaches the 3GB threshold during the month, or while he is travelling outside the EU.
(note: in the EU there is the Home Like at Home rule where EU citizens can use their purchased mobile data in country X throughout the whole EU).
So, suppose in 10% of the time, a user is "getting out of his bundle" (and if he goes out of his bundle more often, the first thing the average user will do is to increase his monthly limit).
Well, in that case, this user needs on average 300MB per month extra data. Hence, after 10 months, the average Bunq user has fully used the free DENT eSIM data.
So, DW has to wait for 10 month to see whether or not this Bunq user will buy his first eSIM data plan. Until that moment, DW has not earned a cent from this user.
And only after 10 months (or a little longer after analyzing the data), the marketing team can see how effective this campaign really was.
What is a good conversation rate?
For converting a "freebie seeker" into a real paying recurring customer, for similar campaigns, the marketing team does an excellent job if they can convert 30%. Let's assume they manage to do so.
Now out of every 10 new Bunq users, after 10 months, 3 of them will buy their first DENT eSIM data plan.
So, the average cost to acquire one new paying user is (10×3)/3=10GB.
Hence, to say it "friendly", I can come up with many other marketing campaigns with a shorter duration and while giving away less free data.
For a free trial deal, 3GB is just too much.
So, what about the other campaign…
Get 5GB for you and your friend
(This campaign is still active, just click on this link to participate)
Well, now a new DENT app user can buy 1GB for $4.99 and will get 5GB for free (and the referrer gets also 5GB for free).
So, yes, at least this is a new paying customer who will get 6GB in total for paying just $4.99 ($1.20 per GB). And yes again, DW is giving away 10GB in total for each new client.
But again how long will it take before these 2 users (the new client and the referrer) have used all the data?
Analog to the prior example, this average new user needs 20 months (20x 300MB) to spend all the data. However, the validity is only 365 days. So, after exactly 1 year, maybe this user will come back to purchase his second data plan.
And the referrer? Well, he also gets 5GB and that's all he needs for the next year. Will he refer another new user? Maybe, but if he doesn't need the extra 5GB? There is no real incentive… Unless he can sell this data on the new upcoming marketplace for selling unused data.
So, now we have 2 groups of new users who got "a hell of a deal" and "too much" free data. What do they think and do after 10 months or a year when running out of data or reaching the end of the validity?
Well, I leave this to your own imagination… I would look for a new deal as I now know that providers will give huge bonuses to first-time users.
Upsells, Bump Offers, Backend Sales
Another (yet) missing aspect about DW's marketing is about "nurturing" and keeping contact with existing users/clients to sell more via upsells, (auto)renewals, and backend sales.
DW can contact its users via email, SMS, in-app messages, and push messages.
I don't know about you, but I have never received an email or promo from DW. I have heard that some of you have received a few emails (but the current email "subscription" service just doesn't work properly, and the kind of emails don't lead to extra sales).
But think about it…
DW only lets you buy a telco product but never promotes the products to you again. No special client deals, no communication at all.
While proper marketing involves special deals, upsells (after your purchase, you'll see another new offer/deal), and backend sales.
So, you are running out of data, and hopefully you'll buy another DENT product, but there is no incentive.
Of course, there should be a (auto) renewal incentive. First, being offered as upsell just after someone has bought his first data plan (or as optional bump offer). And later again, if not taken, via email, SMS, in-app message etc. to stimulate the user to buy a new data plan or to subscribe to an auto-renewal service.
This lack of "backend" marketing is another reason why the conversion rate from a freebie seeker or new user to an actual paying customer is too low at the moment.
Combine that with the fact that the Earn Tab is not that interesting anymore due to the low rewards, and hence the AB is also less interesting, (plus there are still no eSIM AB benefits), and you'll see why this conversion rate is even lower today than before.
---
Suggested further reading: What can DENT Wireless do to increase the transaction volume in 2020?
---
Some examples of the marketing campaigns focused on getting new users onboard other than referral campaigns…