Donate DENT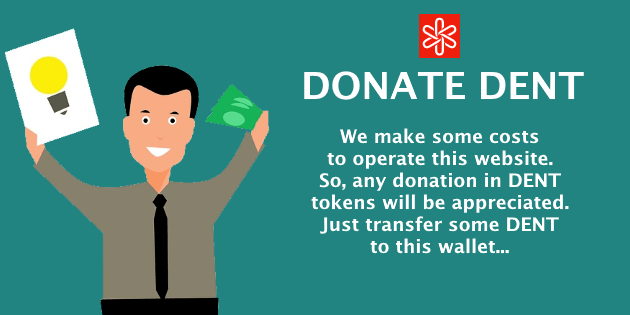 As a community of DENT Fans and Token holders, we try to keep this website as up-to-date- as possible.
We spend time, energy, and make some costs to operate this website.
If you want to contribute to our community, you can donate some DENT…
Our DENT Donation Wallet address is:
0x81f8548a9a44De71dDEF106b874B4351c55F4d85
Thanks in advance.
Highly appreciated.